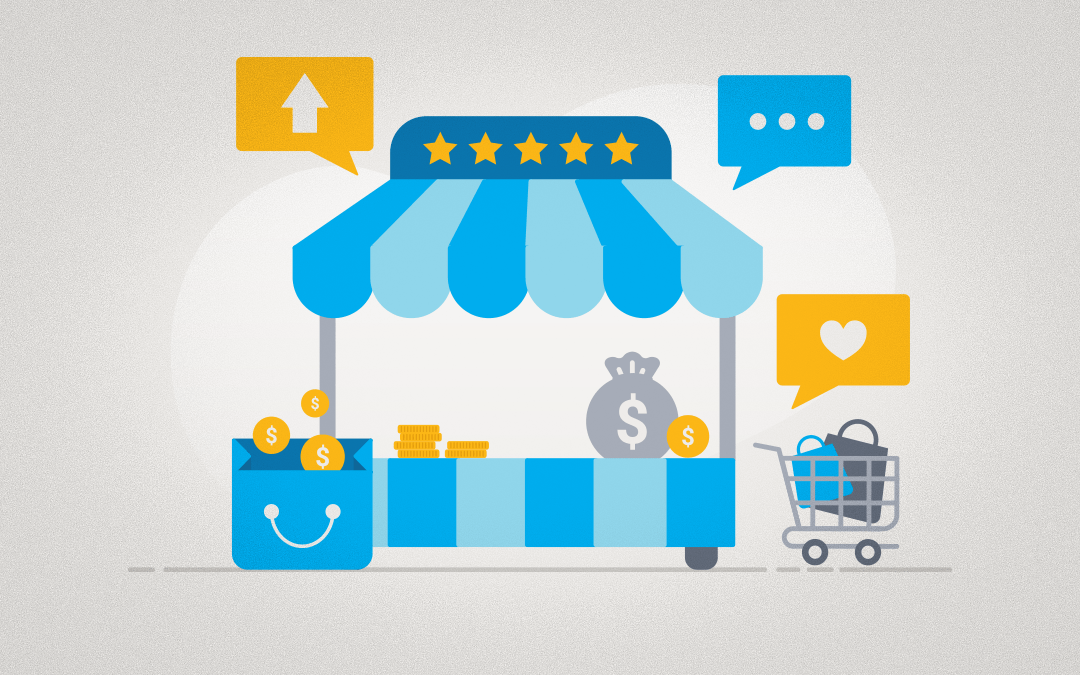 Customer loyalty has gone digital in 2020. Since, a customer's emotional tie to a brand is what produces loyalty, evoking these emotions must occur digitally. Throughout 2020, companies have been ramping up the digital user experience so that flows as a part of a customer's everyday life.
Loyal customers are most likely to buy a new product from a brand and spend more money compared to a new customer, which is why focusing on building loyal customers is so important. Use GROWL's tips to build relationships that keep customers loyal in 2020 and beyond.
Consistent messaging leads to loyalty
In 2020, high-quality content across all channels and platforms helps with lead generation. However, once a lead becomes a customer, it is crucial to have consistent messaging across all mediums. A loyal customer wants to feel like they know a brand. When messaging and customer experience feels consistent across all mediums, it reinforces the brand and the customer's buying decision.
Add automation
The idea that AI and automation are impersonal is a myth, and many businesses are missing an opportunity to connect with their customers by not giving automation a chance. The technology is intuitive, and chatbots today can take a plethora of data, sort it through an algorithm and provide a customer with a fast and top-notch experience. Plus, automation can help access customer data and deliver it to a customer rep within seconds, providing the rep the necessary tools to meet the customer's needs.
Personalizing marketing through online interactions is a skill that many are honing in on in 2020. With the number of platforms growing exponentially, automation must be integrated to help data analysts read customer behavior and personalize the customer experience. If you want to dive into tech, consider AR and VR to help the customer digitally experience your product more authentically. This will help them to make a confident buying decision based on this virtual reality.
Interact, listen, and act
Listening to the customer has always been a good practice when it comes to building customer loyalty; however, in 2020, brands have no excuse. Social media algorithms run on authentic engagement, and customers are willing to give their insight. Email marketing and surveys are still going strong in 2020. Ask customers questions that obtain insight into the emotional side of decision making, addressing problems that the data alone can't answer for you. Customers want to be heard, and you can value their opinion and build trust by incorporating ideas into tangible or visible improvements that let the customer know they are being listened to.
Improved user experience = improved customer loyalty
Maybe the most important tip is to have a flawless user experience online. This is difficult for companies to master because it takes time and effort to think like the customer and always listen to their needs to improve their experience. Building trust with consumers is complicated when the user experience is frustrating and time-consuming, and building loyalty with a weak UX is near impossible. There is little grace for sites that are not mobile-friendly and websites that are not intuitive to navigate in 2020. Chat needs to be fast and help enhance excellent communication practices. Customers are not only looking for a great product but also friendly user experience.
Loyalty programs and rewards
Rewards influence the emotional side of a customer and are a vital part of making loyal customers. This deepens the relationship between a customer and a brand because they see the value that the brand is providing. The key to rewards in 2020 is addressing the pain points of the customer and merging the rewards to benefit a customer's day to day life.
Customers also need to see the value of the rewards adding up in a reasonable amount of time and giving fair value for the amount of money they are spending. In 2020, simple is better.
Make sure you are tracking the results of your reward programs by taking the percent of customers who are joining the program and comparing it to the percent of customers use are redeeming the rewards.
Bonus: Customer loyalty tips for 2021
As the customer journey becomes more personalized and automation and data analysis tools are being utilized to get the job done, a company in 2021 needs to focus on security and transparency. The data being collected behind the scenes to track customer behavior is no longer invisible to the customer's eye. As you start to utilize immerging technology to improve your customer experience, be reasonable and transparent with the data you are collecting. Just because customer service has moved more online in 2020, it does not mean honesty becomes less of competitive advantage. Build trust with your customers and focus the data on improving their customer experience.
Need a hand building your customer loyalty program? Contact GROWL today!