Conversion-Focused Creative
Bring your project to life with our interdisciplinary approaches that foster conversion-focused creative executions. With a strong in-house creative services team, we combine data and expertise to deliver outcome-focused projects.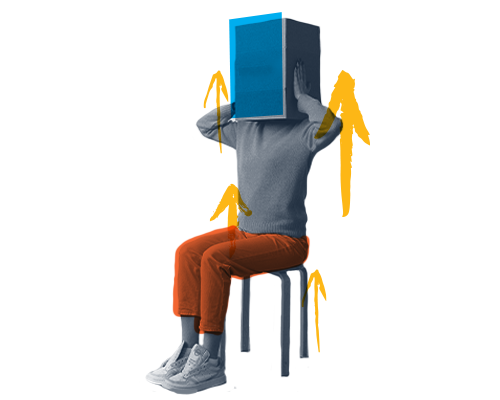 GROWL'S PROJECT-BASED APPROACH
When it comes to generating conversion-focused creative solutions, GROWL operates on an outcome-focused project basis. Creative project engagements are perfect for organizations that are looking for concept-to-completion strategic support. Together, we'll uncover your business goals and deliver a fixed scope that satisfies project outcomes.
TYPICAL CREATIVE PROJECT ENGAGEMENTS
REBRANDS and BRAND REFRESHES
When your organization adapts audiences, shifts verticals, or changes offerings, it's time for a brand refresh or rebrand. Through discovery sessions and interactive workshops, GROWL uncovers the core purpose behind your brand.
Our typical rebranding and brand refresh services last 4-6 months and include a detailed brand messaging platform and positioning, modernized brand identity design, and updated stationary assets.
BRAND EVOLUTION and EXPANSION
Brands aren't static, and those that don't evolve suffer. As your company scales, enters different markets, or launches new products, our in-house creative services team helps sustain a cohesive brand experience. Through growth-focused workshops, GROWL curates an expansion plan centered around engagement and evolution strategies. We'll modernize your messaging foundation, brand identity, and overall customer experience.
Typical evolution and expansion projects require 3-6 months of growth-driven discovery and creative development.
WEB DESIGN AND DEVELOPMENT
It's no secret that your website is one of your most important assets—it's a reflection of your positioning, offerings, culture, and credibility. In many instances, a website is built and remains untouched until it's in dire need of updates. However, GROWL embraces an agile, innovative web design and development approach, known as Growth-Driven Design (GDD). GDD prioritizes persona-appropriate pages and data to immediate launch with a high-performing launch pad site for market testing.
The GDD process is unique to every brand and ultimately streamlines costs and timeline while increasing ROI. Our web design and development engagements can range from 2 months to a year, depending on complexity, content development, and the desired improvement cycle duration.
SCALE WITH
GROWTH-DRIVEN DESIGN
Regardless of the creative execution or project engagement, GROWL utilizes an agile strategy to scale your business. While GDD is our primary web development methodology, we pull growth-driven design through every project. Our in-house creative services team focuses on critical KPIs and designing elements that foster improved customer experiences and encourage data-focused adaptation.
Ready to start your next creative project?