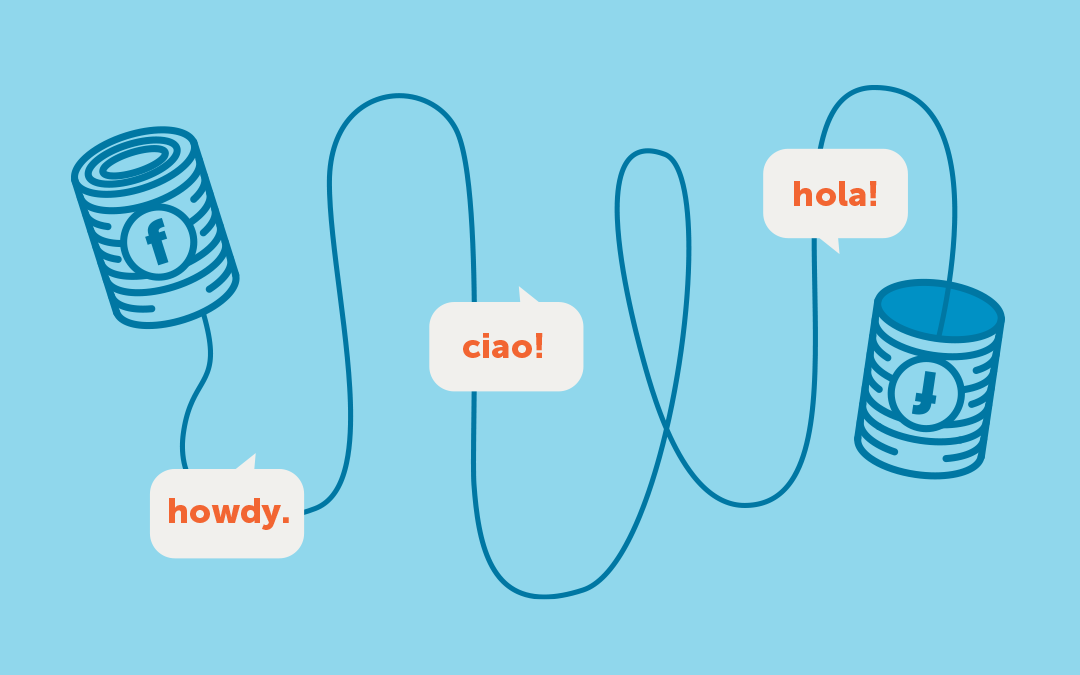 Digital connections have displaced physical ones as the dominant form of interaction, and brands must adapt enter a new normal. By launching new services, social media platforms and virtual connection sites are making it even easier for people to maintain relationships at a distance.
Social media platforms including, Facebook and Instagram, have been quick to update their offerings to accommodate digital connection. These platforms have added Messenger Rooms and video chatting tools for people and brands to utilize. Such rollouts are making a big difference for users, making it easier for them to connect while in the safety of their own homes. These tools include everything from live streaming for personal and business use to setting up virtual dates through Facebook Dating.
With these new tools enhance digital connection and offer more opportunities than ever to grow your brand and interact with your audience on a deeper level. Here's a look at what is new on some of the most popular social platforms, and GROWL's guide on using them to strengthen your brand in the new normal.
Facebook enhancing digital connection
Facebook just launched Messenger Rooms, a tool that allows users to communicate and connect with up to 50 Facebook users and non-users alike. This tool gives the room-creator total control over the video chat, who it is visible to, who joins the call, and they have the power to remove any member if needed. Users can utilize Facebook's augmented reality filters and create virtual backgrounds while in the call. Soon, Rooms will be available on multiple platforms, including Instagram Direct, WhatsApp, and Portal, where guests will be able to join a room whether or not they have a Facebook account.
Live With will be coming back to Facebook so that you can live stream with another person. With this tool, brands can natively host live streams featuring a guest speaker. Events can be created as online-only and can utilize Facebook Live to exclusively broadcast to specific guests. Events and Live With are incredible ways for brands to adapt to a new normal. By offering resources and Live connections, brand can active both in-person and digital events, reaching even wider audiences.
Instagram's new normal
Instagram users will now be able to watch and comment on IG Live videos from their desktop, and now live videos can be added to IGTV after you stream so that users can come back and watch at any time. By fueling digital connection, Instagram gives brands an opportunity to create longer lasting, authentic content.
Aside from live streaming updates, Instagram has launched numerous tools for users to support local shops, nonprofits, and wellness. From their various "shop local" and "donate now" Instagram Story buttons to the latest Instagram Guides, the platform is finding new ways to further digital connection. Instagram Guides give users a carefully crafted flow of posts with extended commentary. This feature is perfect for step-by-step how to's, tips, and recommendations. Currently, the feature is wellness-focused and only available to Instagram approved brands (experts or other trusted accounts) and can be accessed through the brand's profile on the "Guides" tab, much like IGTV. As Guides evolve, they have the potential to be utilized by all industries.
With these new tools for virtual connection, it is easier than ever to connect with your audience and build relationships in the new normal. Brands can utilize these social media platforms and tools to make themselves visible while adding value able content and driving brand loyalty.
Need help strategizing your brand's next big move? Contact the GROWL Team today!