Maximize Your
MarTech
Investment.
Your marketing software shouldn't slow your growth; it should accelerate it. Leverage this guide to identify areas of software optimization that will maximize your stack's impact (and ROI).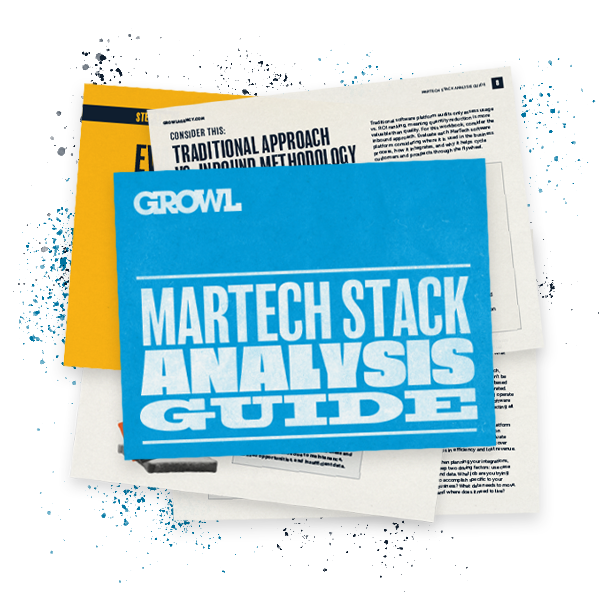 Use this guide to assess and optimize your MarTech stack:
Analyze their software platforms and MarTech stack
Assess what software platforms are delivering vs. success metrics
Evaluate gaps in efficiency and lost revenue
Identify optimization strategy
How to Build a Scaleable MarTech Stack
Is your current MarTech stack ready to grow with you? As your team and your marketing objectives grow or change, your tech stack must grow with you.
Improving Customer Experience & Boosting ROI
Omnichannel marketing takes a holistic approach to the customer journey by ensuring all touchpoints are cohesive. The key to an omnichannel approach is making sure that ...