Scale Your Business with a Data-Driven Marketing Strategy
In an increasingly competitive business landscape, data-driven marketing is critical to standing out against the competition and taking your business to the next level.
Understand how to leverage marketing data to influence your ongoing marketing strategy and drive growth.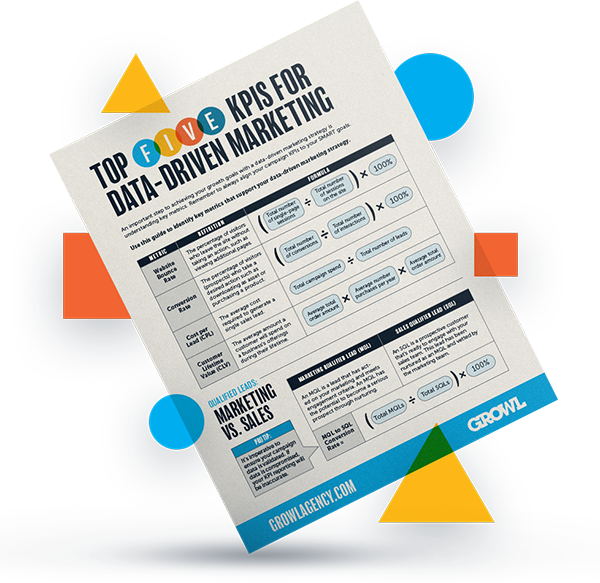 Cheatsheet: top 5 kpis for data-driven marketing
Understanding how to collect and interpret data is the first step to developing a revenue-generating marketing strategy.
Use these top 5 KPIs to collect data that will help you create a data-driven marketing strategy to scale your business.
How to Build a Scaleable MarTech Stack
Is your current MarTech stack ready to grow with you? As your team and your marketing objectives grow or change, your tech stack must grow with you.
Improving Customer Experience & Boosting ROI
Omnichannel marketing takes a holistic approach to the customer journey by ensuring all touchpoints are cohesive. The key to an omnichannel approach is making sure that ...